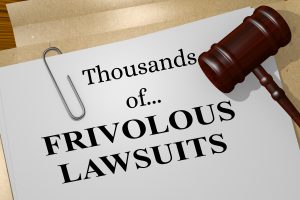 Rarely do I post articles from other sites verbatim, but…the following arrived on the heels of my own post regarding property insurance lawsuits (and those who file them) creating the need to break with that tradition.
Sent to me by Floridians for Tort Reform it's a Florida Politics article by Peter Schorsch (See Note # 1 below) reproduced here with permission. It's a dart to the heart of Florida's property insurance rate increases and another spirited refutation of false allegations made by Senator Gary Farmer who says "This crisis is manufactured plain and simple" and trial lawyer Chip Merlin, who says laws can't lower rates. (See "Let's Start with a Question").
When you're finished reading please contact your elected member of Florida's House of Representatives using the link below and request that he or she implement the Texas style Tort Reforms recommended by Insurance Commissioner Altmaier and proposed in SB-76.  (See Note #2 below)
Now… read and weep for our property insurance market.
[Read more…] about As the lawsuits pile up, property insurance rates increase.